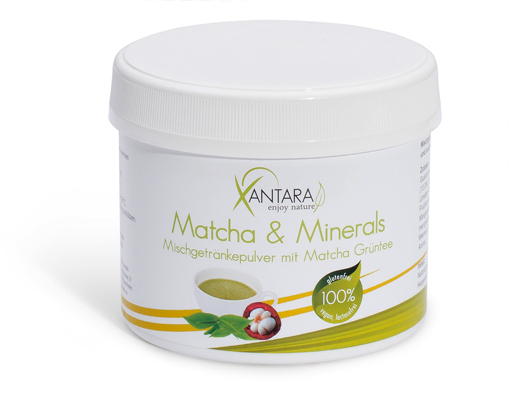 Energised and harmonious throughout the day
Matcha has been used for centuries, particularly in China and Japan, due to its special and versatile effect.
The refreshing blend of XANTARA Matcha & Minerals is a natural supply of vital substances for young and old. It stimulates without agitating and prevents mineral deficiencies. As a result productivity, concentration and well-being are promoted.
To the Shop
No colouring, flavouring or
preservatives
No sugar and no
artificial sweeteners

Lactose-free

Gluten-free

Vegan

Made
in Germany